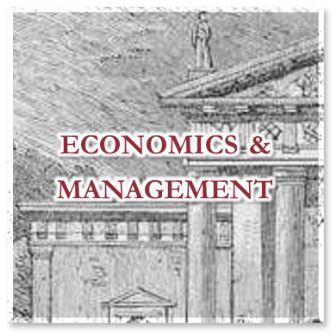 The economy is the linchpin of society and influences societal well-being by raising living standards when the economy is thriving or lowering expectations when the economy is doing poorly. Our society only has to witness the ups and downs of the last decade to see how much the economy affects the core of societies around the world. From household budgets to international trade, the economy reaches from the micro to the macro. Economics is omnipresent. One cannot fully understand cultural patterns, environmental problems or wars between states without considering the economic factors that influence actors in the phenomena under study. Therefore, economic considerations of social, political, legal and other issues are an important part of VILIAS activities.
Lithuania is an interesting case for economics per se. The country spent 50 years under the planned economy, went through the era of Wild Wild East capitalism only a quarter of a century ago and still managed to become one of the most prosperous economies in the EU. It' is worth exploring the forces that have transformed Lithuania's rural economy into the Baltic Tiger, with strong innovative sectors such as biotechnology and the laser industry, the fastest internet connection in Europe and the region's main transport hub. The way the country weathered the Russian financial crisis of 1998 and the global financial crisis of 2009, and how it dealt with the economic problems created by the breakdown of economic relations between Western countries and Russia, is also a valuable research topic.
Mathematically perfected economics gives a clear and precise picture of the world around us. However, it must be admitted that people and companies usually act according to rational decisions. Even if they' are logical, many economic decisions are guided by emotions and not by facts. Therefore, management theory is necessary to understand how economic knowledge can be applied in real-life situations and how to respond to changes that break the detailed schemes of economics. Management theory cannot be based on economic knowledge alone. Life manifests itself in feelings and emotions, stereotypical opinions and strokes of genius, cultural patterns and power relations. Therefore, management theory should incorporate knowledge from many different fields. The interdisciplinary cooperation developed at the Vilnius Institute for Advanced Studies is just the thing to equip management theory with the necessary sociological, psychological, legal or anthropological knowledge.